Style Steals: Blanket Scarves
If you read my last post on blanket scarves, you know how versatile and cozy they are. I received mine just in time for cooler weather, and I've loved snuggling up in them. Fortunately for you, Cents of Style has decided to offer a sale on blanket scarves again! I couldn't resist sharing the sale with you. They're so soft, you will find any excuse to wear one.
This post contains affiliate links. Click here for more information.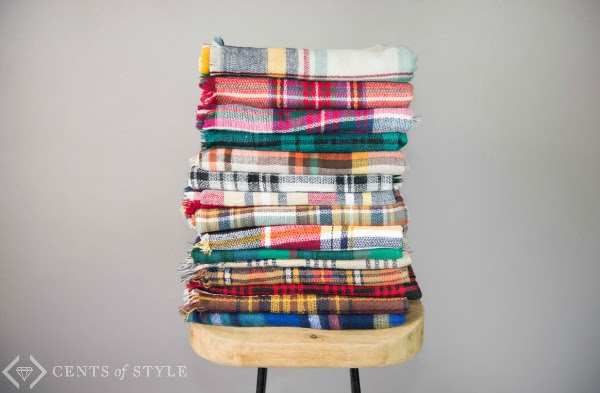 Style Steals
The blanket scarves are part of Cents of Style's Style Steals deal on Monday, and they're offering early access due to the busy holiday. Stock up on holiday gifts, treat yourself, and don't forget teachers, your bestie, or your Mother-in-law….this will be the favorite gift of the season, and at this price, you can't pass it up! I have my eye on these two now: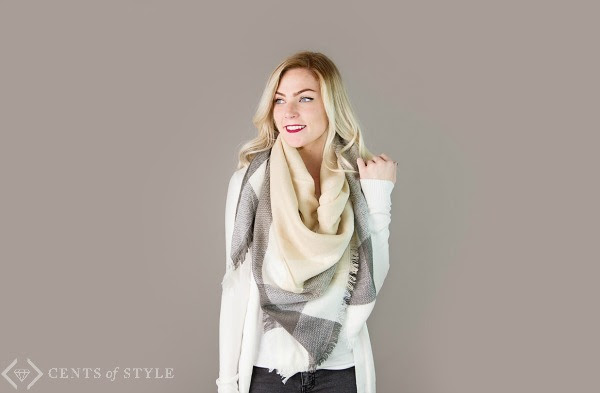 Here are a couple more cute ones!
How to Wear a Blanket Scarf
If you are intimidated by how to wear them, my last post included a link to a video with five ways to style a blanket scarf. If you still want more, here are five MORE ways to wear your blanket scarf (includes pictures and a video).
The Deal
If you're ready to take the plunge (or add to your collection…or do some gift shopping), use code BLANKETTREAT to make each scarf $12.95 + FREE shipping in the cart. NOTE: Style Steals will open a day early for this deal, so the code is valid from 10/30/16 to 10/31/16!
Leggings, Too!
While you're there, check out the sale on leggings. They're all 50% OFF (Starting at $7.98 & ALL Under $10!) + FREE earrings & FREE shipping with code LEGGING16 through 10/30/16. There are some super cute prints, as well as some solids. I'm thinking fleece lined leggings paired with a tunic and a blanket scarf. Super cozy!
Have you tried blanket scarves? What's your favorite fall trend?