Fashion Friday: Blanket Scarves
Disclosure: This post contains affiliate links. Click here for more information.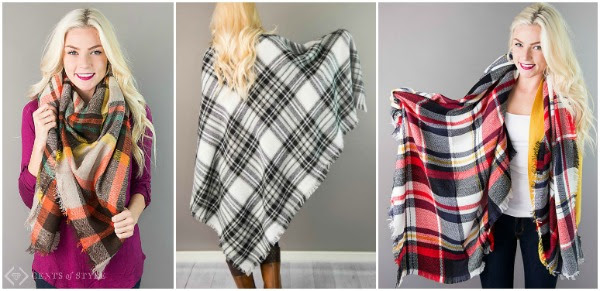 It's still pretty warm where I live, but I'm looking forward to cooler weather so I can snuggle up in one of the biggest fall trends: blanket scarves. What could be cozier than wearing a blanket?
I have to admit, at first I wasn't sure how to wear a blanket scarf. Fortunately, Cents of Style has created an awesome video with some tips. Check it out if you want to try this trend but aren't sure you can pull it off:
I love the faux infinity and pull through styles. What's your favorite?
Blanket Scarf Tips
Traveling – Wear one around your neck while traveling, then use it as a blanket on an airplane or train.
Layering – Where I live, it's cold in the morning and warms up in the afternoon. Blanket scarves are perfect for cold mornings and easy to take off in the afternoon.
Tailgating – Buy a scarf in your favorite team colors and wear to tailgate. You have a scarf and a blanket for those chilly games.
Gifts – Teacher gifts, best friend gifts, mother-in-law gifts, hostess gifts…gifts for you. We're not picky – everyone is going to love these.
Wear to dinner – You'll be the one that doesn't catch a chill and looks fabulously on trend at the same time.
Family photos – Tie those colors together, and look fabulous for those photos.
Refer to the video above – with multiple ways to wear, you're going to want a few of these!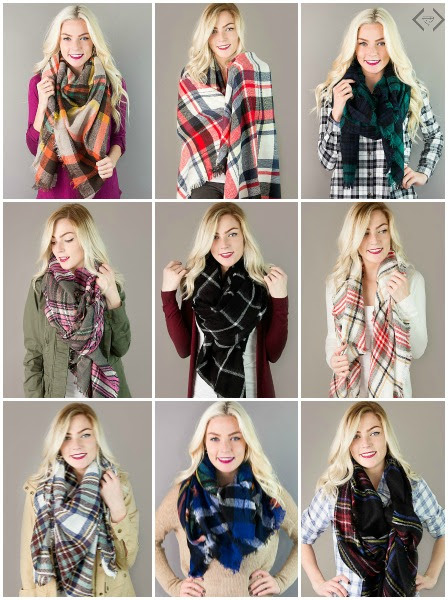 Cents of Style Berlin Blanket Scarves
If you're ready to try this trend, Cents of Style is having a sale on blanket scarves this weekend. Berlin Blanket Scarves are only $12.95 + FREE SHIPPING with code BLANKET16. The code is valid 9/30/16 – 10/2/16.
Have you tried wearing a blanket scarf? What's your favorite way to wear it?